Filebase x MASQ Collaboration Announcement
Filebase is excited to announce an official collaboration with MASQ!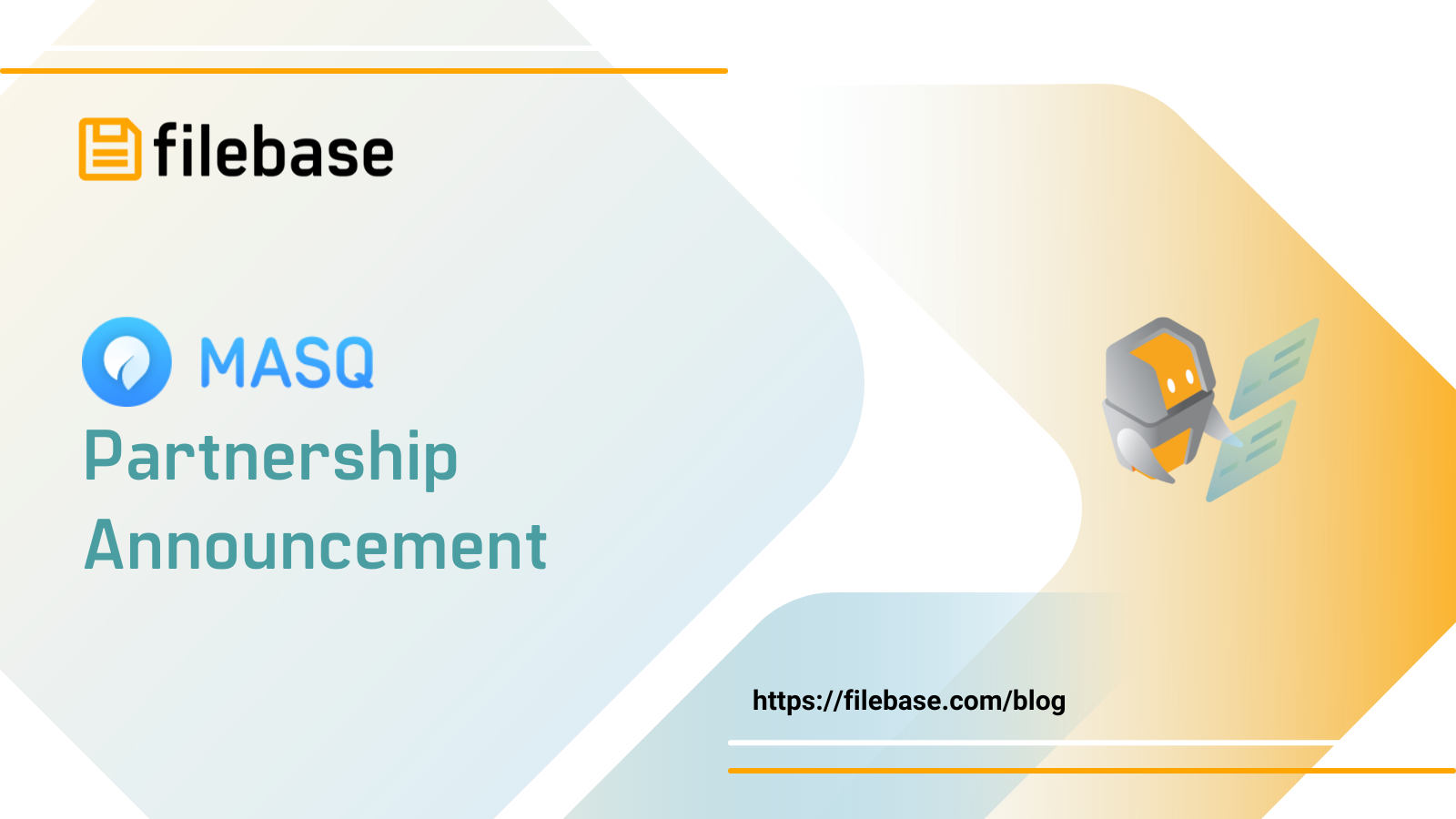 Filebase is excited to announce an official collaboration with MASQ!
Filebase is a decentralized storage and geo-redundant IPFS pinning provider that offers scalable, highly performant, and redundant storage across multiple decentralized storage networks.
MASQ is a decentralized web browser, meshVPN, protocol, and Web3 store that strives to provide a unique, borderless Web3 experience for all users.
To build their decentralized ecosystem, the MASQ team knew it was vital to use the leading decentralized solutions to provide a scalable and performant foundation. Like all projects, they needed a reliable storage solution that fit their workflow.
Through Filebase's collaboration with MASQ, the MASQ ecosystem is able to benefit from using a highly performant and redundant decentralized storage solution for things such as:
Public storage for backing up their GitHub repositories, hosting domains, hosting their website, and storing software updates.
Private storage for archiving their code bases, development artifacts, and any closed-source development files.
For Filebase users, MASQ has begun integrating our services into their MASQ Spaces desktop interface, where users can interact with their Filebase storage directly from the MASQ decentralized web browser.
You can sign up for a free Filebase account to get started with your IPFS journey today.
If you have any questions, please join our Discord server, or send us an email at [email protected].